FUNDAMENTALS OF WIRELESS COMMUNICATIONS
(INEL 6995)
FIRST SEMESTER OF 2009 – 2010
Figure 1 is reproduced from the article The Universal Handset (Koch P., Prasad R.; IEEE Spectrum, Volume 46, issue 4. Page(s): 36-41 April, 2009).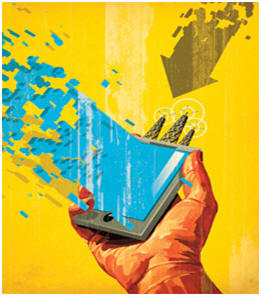 Figure 1. Radio set with several aerials.
The article informs the reader about the new possibilities brought about by the use of several antennas for transmission as well as reception. It adds, "This strategy—known as multiple-input, multiple-output, or MIMO—allows for more reliable links and higher data rates. For example, IEEE 802.11n networking gear uses multi­ple antennas to communicate at about five times the speed of previous versions of Wi-Fi."
The course Fundamentals of Wireless Communications will address the key issue of diversity in communications that is at the core of 4G technologies.
The syllabus of the course can be examined here.
The textbook is free and available on line.
Lectures will be complemented with this streaming video.
For more information please contact the course instructor Dr. H. Mario Ierkic.
e-mail: ierkic@ece.uprm.edu
phone: ext. 2081
Office: Stefani 507