My story in one page, but growing!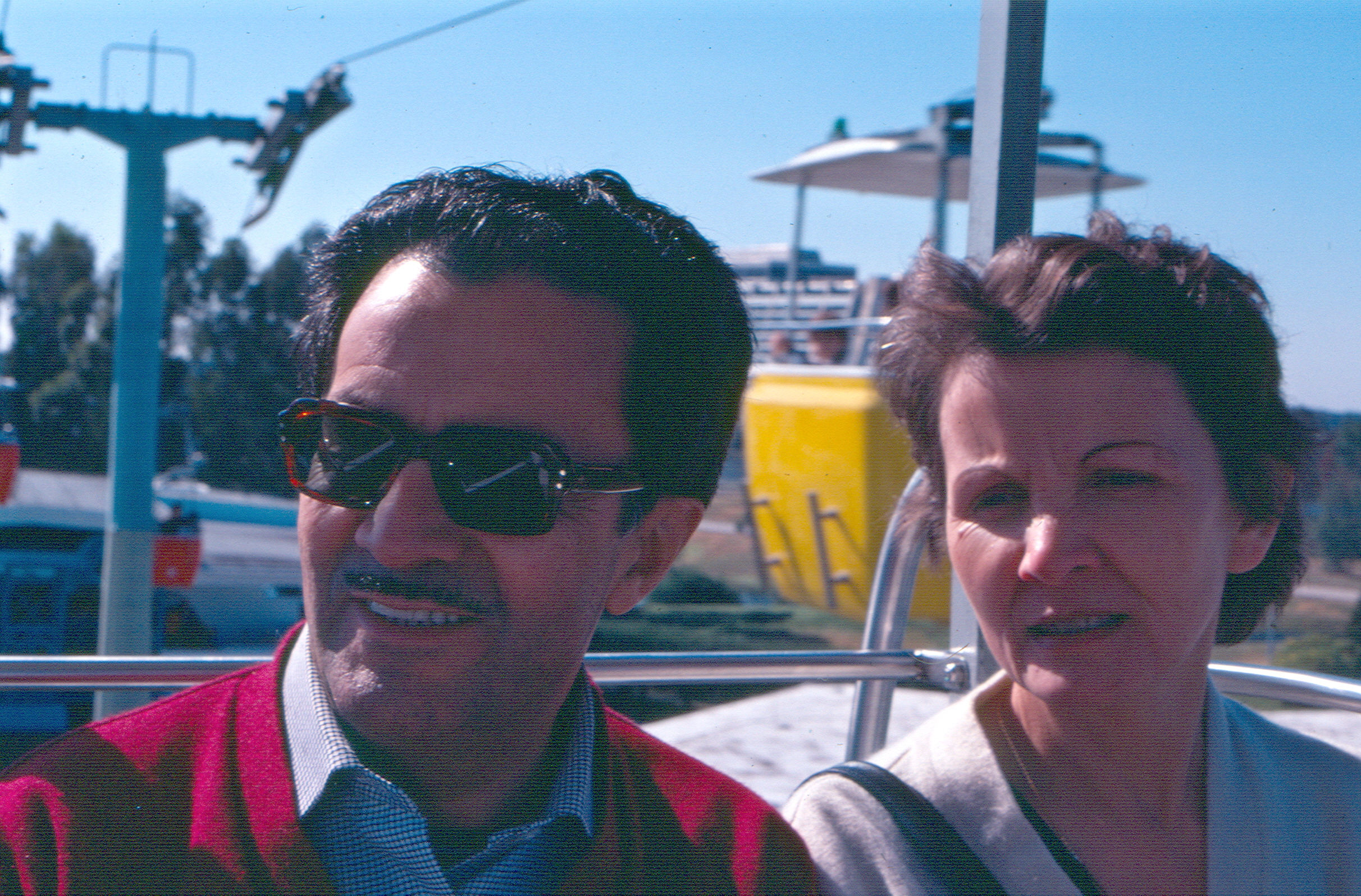 Born in Bogotá, DC, Colombia (By the way, click here for an interesting article about Bogotá and former Mayor Mockus), I am one of six children of Eduardo Vega Orozco (RIP) and Blanca Elvia Riveros Pabón (In the picture on the right, taken about 25 years ago). I am J. Fernando Vega-Riveros; but you can call me Fernando. I am married to María del Rocío Suárez Rozo, with whom I have two adorable twins, Ana María and Carolina.
I was diagnosed with Secondary Progressive Multiple Sclerosis about 4 years ago and I have been under a variety of treatments but my disability is still increasing. Nevertheless hope is still high. I continue as active as my disability allows, so I keep working on my research on Semantic Web, Education in Engineering, and teaching. I don't endorse any particular foundation of neuromuscular disorders, but I really appreciate anyone who can contribute with money or volunteering to help patients who cannot afford any treatment. Pharmaceuticals have quite a share of the research on drugs and they probably recover their investment. Governments and health organizations fund research on treatments, but treatment is very expensive and many people cannot afford it. That's why I encourage people to help those less fortunate for whom treatment is out of reach. Neuromuscular disorders are devastating and Medical knowledge is still very limited.
This semester I have undertaken with a group of undergraduate students a project to study "Second Life" or a similar game engine as a way to improve the quality of life of people with disabilities. When we assemble our Website I will give the link so that anyone interested can get our updates of our work.
I joined the faculty of the Department of Electrical and Computer Engineering at the University of Puerto Rico, at , Mayagüez Campus as an Associate Professor in July 2001 but I was tenured and promoted to Professor in July 2005. I received my Electronics Engineer degree from Javeriana University in Bogotá, DC, Colombia in 1979. I worked as Telecommunications Engineer for Avianca Airlines from 1979 to 1982. In 1982, I decided to face the long winters of Syracuse, NY and I took off for graduate studies, and in 1983 I obtained my M.Sc. in Electrical Engineering from Syracuse University (SU). After finishing my Master's program I worked as consultant in the area of computer networks for one year back in Bogotá but missing all the fun of the seasons, in 1984 I went back to Syracuse for my doctoral studies at SU and obtained my Ph.D. degree in 1989.
I worked as a Research Associate for the Institute for Energy Research at Syracuse University from 1989 to 1990 where my research focused on Artificial Intelligence (AI) applications in Power Systems. In 1990 I went back to Colombia where I joined the faculty of the Electronics Engineering Department at Javeriana University in Bogotá, where I continued my work in Applications of Artificial Intelligence. I was also the Director of the Electronics Engineering Department from 1998 to 2001.
I joined the faculty of the Department of Electrical and Computer Engineering at the University of Puerto Rico, Mayagüez Campus in July 2001 and I was Interim Associate Director for Academic Affairs from January 2002 till august 2004. I have continued my research on the use of AI and Information Technology in Education through a project on Knowledge Management in Engineering Education. I have also worked in a Digital Publishing research project called ADAE (Autonomous Document Assessment Expert) in collaboration with Purdue University (USA) and PUCRS (Brazil) and another one on a Web 2.0 site for presentations in Power Point Open Office Impress in collaboration with San Jose State University (USA), and UNIFACS (Brazil). Both projects are funded by Hewlett Packard.
I have authored and co-authored several conference and journal papers. I am also the author of a chapter on the Architecture of Intelligent Tutoring Systems in the book Innovative Teaching Tools for Neural Networks, Fuzzy Systems and Genetic Algorithms. Physisca Verlag, Heidelberg, Editor L. C. Jain, 2000. I have received several awards, including the Gold Award in the I Asia Pacific Forum on Engineering and Technology Education held in Melbourne, Australia in 1997, and the Diamond Award in the II Asia Pacific Forum on Engineering and Technology Education held in Sydney, Australia in 1999.