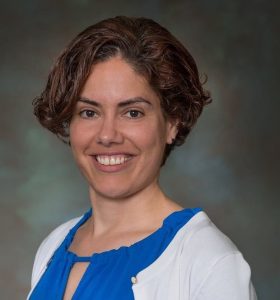 Yilda J. Irizarry Valle
Yilda J. Irizarry Valle, originally from Mayagüez and graduated from the Department of Electrical and Computer Engineering, received the GEM Alumni Emerging Leadership Award, which was conferred on September 13 during the GEM Leadership Awards Gala.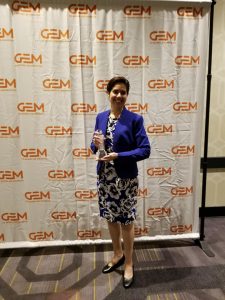 After graduating from Colegio San Benito in Mayagüez, where she studied with a scholarship, Dr. Yilda Irizarry finished her bachelor's degree in Electrical Engineering in our department in 2007. She obtained a GEM scholarship in 2007 sponsored by Fermilab, to continue her master's degree studies, graduating in December 2009 in the area of ​​electronics. Specifically, in the design of ​​analog integrated circuits area.
Her internships at Fermilab and Texas Instruments convinced her to continue doctoral studies, being accepted at the University of Southern California (USC). In 2010, while at USC, she was conferred the "Viterbi School of Engineering Fellowship" that is offered to outstanding doctoral students in the engineering branches. She also won the award for the best scientific paper for her contribution to neuromorphic engineering, interdisciplinary field where biology, physics, mathematics, computer science and engineering are crossed, for the design of model hardware neuronal and sensory systems. Her work presented an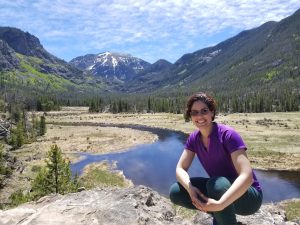 innovative procedure to electronically simulate brain work considering the interactions between different types of cells in the brain. Using CMOS technology, her team also published a novel communication model between neurons and astrocytes.
After her doctoral degree, Yilda went to work at Northrop Grumman, where she was also selected for the company's exclusive program, "Future Technical Leaders Program". Dr. Irizarry is a volunteer in several organizations and also mentors and helps groups of students. She help and encourage them to continue studies in the STEM field, through talks, mentoring and her example in volunteer work.
If you wish to suggest the publication of a Featured ECE Female Alumni on our website, use this link. If you have questions about completing the form, see the tutorial.