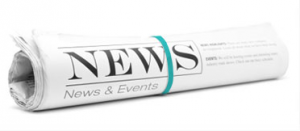 Bote solar del RUM finaliza a solo 1.5 puntos del 1er lugar en el Solar Splash 2019
Por: Dr. Guillermo Serrano Rivera / Dr. Erick Aponte Bezares (787 298-6961 / 787-560-5833)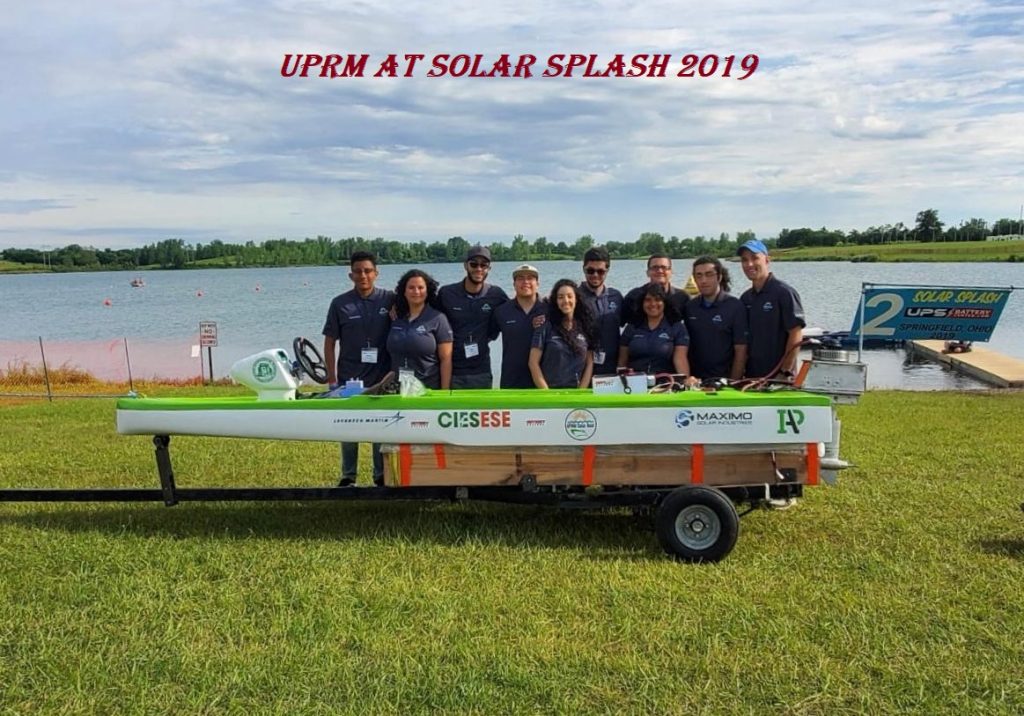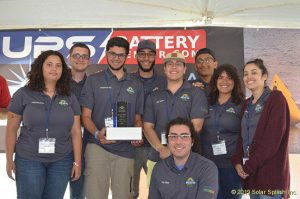 Estudiantes de Ingeniería (Eléctrica, Computadoras, y Mecánica) del Recinto Universitario de Mayagüez (RUM) participaron por 5to año consecutivo de la competencia Solar Splash celebrada en Springfield, Ohio el pasado 3 de junio de 2019. Con velocidades que alcanzaron las 28mph, el bote solar eléctrico diseñado y optimizado en el RUM dominó la carrera de velocidad conocida como "sprint" por primera vez en su historia, quedando a menos de 2 puntos (de un total de 1000) del primer puesto global. El equipo del RUM, compuesto de 9 integrantes, se destacó al obtener:
2do lugar en el puesto global
1er lugar en el evento de clasificacion ("Qualifying")
2do lugar en evento de maniobrabilidad ("SolarSlalom")
2do lugar en la presentación del proyecto ("Visual Display")
3er lugar en la carrera de resistencia ("Endurance").
premio al mejor diseño del casco ("Outstanding Hull Design Award").

La participación del Bote Solar en la competencia Solar Splash es subvencionada en su alta mayoría con fondos externos. Nuestro éxito se debe en gran parte al apoyo de ustedes, nuestros auspiciadores (General Motors, Lockheed Martin, Máximo Solar, Boeing, Abbott, CIESESE, Solbian, Odyssey, e IAP entre otros) y la acostumbrada colaboración del Departamento de Ingeniería Eléctrica y Computadoras, el Decanato de Ingeniería y la oficina de la Rectora, todos del RUM. Auspicios y donaciones al equipo del Bote Solar pueden ser hechos de manera electrónica a través de los siguientes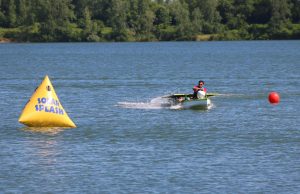 enlaces: http://ece.uprm.edu/donations/pay.htm y https://www.gofundme.com/uprm-solar-boat-new-boat. Información adicional del equipo, objetivos del 2020, y fotos/videos de la competencia están accesibles en nuestra cuenta de Facebook, https://www.facebook.com/BoricuaSun2017/.
Los logros obtenidos por los estudiantes del RUM ejemplifican el tesón, la determinación y la capacidad de la clase universitaria de nuestro país. El equipo del Bote Solar se encuentra sumamente complacido y motivado con su desempeño. Mirando hacia el futuro y la competencia del próximo año, esperamos hacer los ajustes necesarios y poder alcanzar el ansiado primer lugar en el 2020!
Gracias por ser parte de nuestro equipo!
"Antes, ahora y siempre… COLEGIO!!!"
---
If you wish to suggest the publication of a News on our website, use this link. If you have questions about completing the form, see the tutorial.