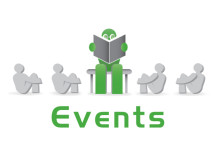 Taller para maestros y estudiantes de escuela superior.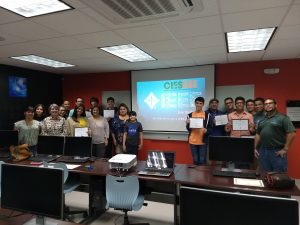 El pasado 19 de mayo de 2018 en horario de 8 am a 12 pm, como parte del proyecto Ciesese, se realizó un taller dirigido a 7 maestros y 12 estudiantes de escuela superior, en el que además participaron 14 estudiantes universitarios.
En el taller para maestros se presentaron temas como el uso de la Tecnología en la educación, la integración de temas relacionados a energía en el currículo de la escuela superior, la ética y aspectos sociales en la enseñanza, como tener proyectos de escuela superior auspiciados por agencias federales como el departamento de energía, etc.
El taller para los estudiantes cubrió temas tales como que es la ingeniería, la realidad de la vida universitaria, el rol de las asociaciones estudiantiles, proyectos extracurriculares como parte del desarrollo personal y profesional, la investigación subgraduada, y otros.
Como recursos para la actividad se contó con la presencia del Dr. Marcel Castro y el Dr. Edgar León, el grupo de investigación Minds2CREATE y además dijeron presente los capítulos estudiantiles de la IEEE, AIAA y ASME Student Design Competition.
Esta actividad fue auspiciada por el proyecto Ciesese y el "IEEE Western Puerto Rico" profesional y estudiantil.
"Antes, ahora y siempre… COLEGIO!!!"
---
If you wish to suggest the publication of an Event on our website, use this link. If you have questions about completing the form, see the tutorial.