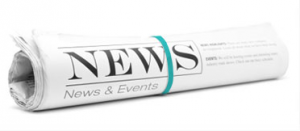 UPRM Awards at Great Minds in Stem/HENAAC Conference 2016
October 9, 2016. Anaheim, California       by Nayda Santiago
Sixty three students represented UPRM at the Great Minds in STEM/HENAAC Conference at the Hilton Anaheim hotel and the Anaheim Convention Center. The HENAAC conference was held in conjunction with the Computing Alliance of Hispanic Serving Institutions (CAHSI) annual conference. Twenty five of UPRM participants were CAHSI students. During the last night of the conference, as student awards were called, the University of Puerto Rico Mayaguez was mentioned over and over.
The first place for Graduate Research Poster went to Pardeep Kumar, for his poster entitled "Integrating ARM Devices into Cloud Infrastructure" while the third place for Graduate Research Poster went to Danilo Rojas, for his poster entitled "A modular Design Approach to Outcome-Based Embedded System Design Education". Both Pardeep and Danilo are graduate students of the Computer and Electrical Engineering programs, respectively.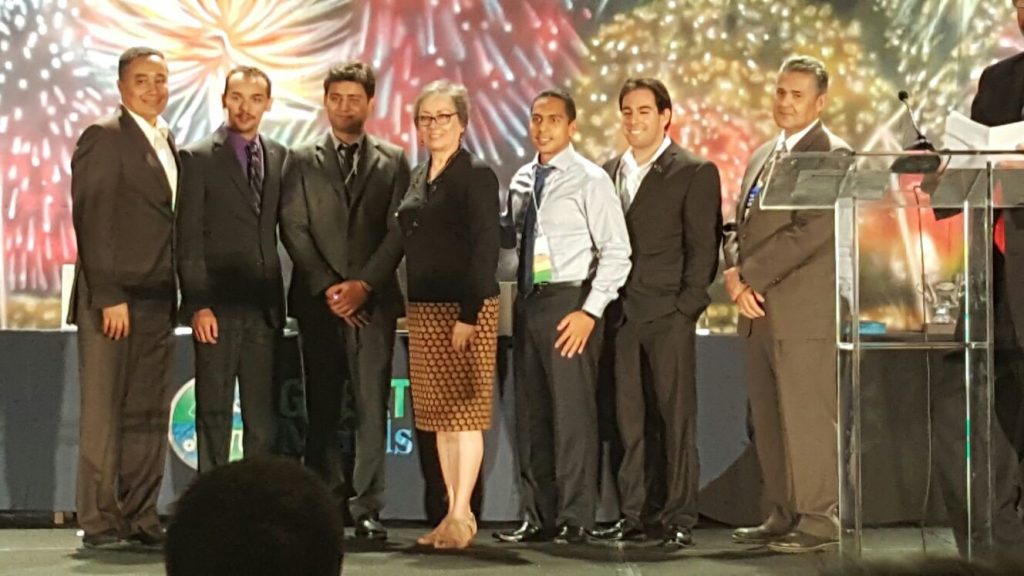 Figure 1: Pardeep and Danilo receiving their Graduate Poster Presentation award, first and third place, respectively.
Undergraduates also presented their research work. Esther D Rios obtained second place in the Undergraduate Research Poster Competition with her poster "How effective are different ECG classification methods under the presence of signal noise?" Diva Mockford, won third place with her poster showcasing her collaborative research work for the CREST Nanotechnology Center for Biomedical, Environmental and Sustainability Applications. The poster was entitled: "Nanotechnology Video Game for Middle School Students". Both Esther and Diva are undergraduate students in the Computer Engineering program.
Figure 2: Diva Mockford receiving her award; third place in poster competition.
At the Annual CAHSI Cybersecurity Hackathon, the team composed of Tahiri Fuentes, Israel Figueroa, and Alexander Guzman competed as team "The Cowboys", obtaining first place in the Beginners level competition. Tahiri and Israel are undergraduate students in Computer Engineering, while Alexander is an undergraduate student in Computer Science (Math).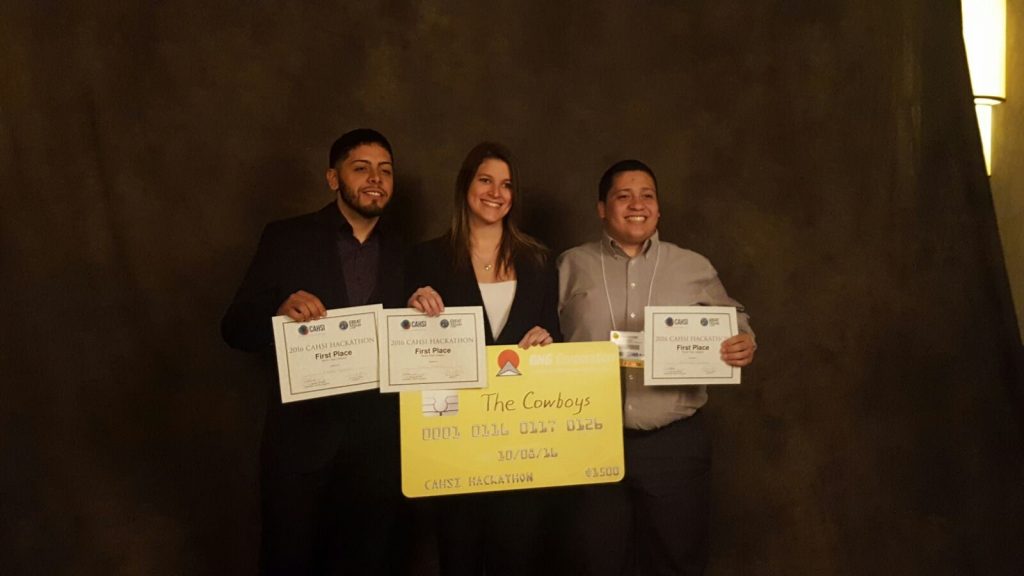 Figure 3: Israel, Tahiri and Alexander with their award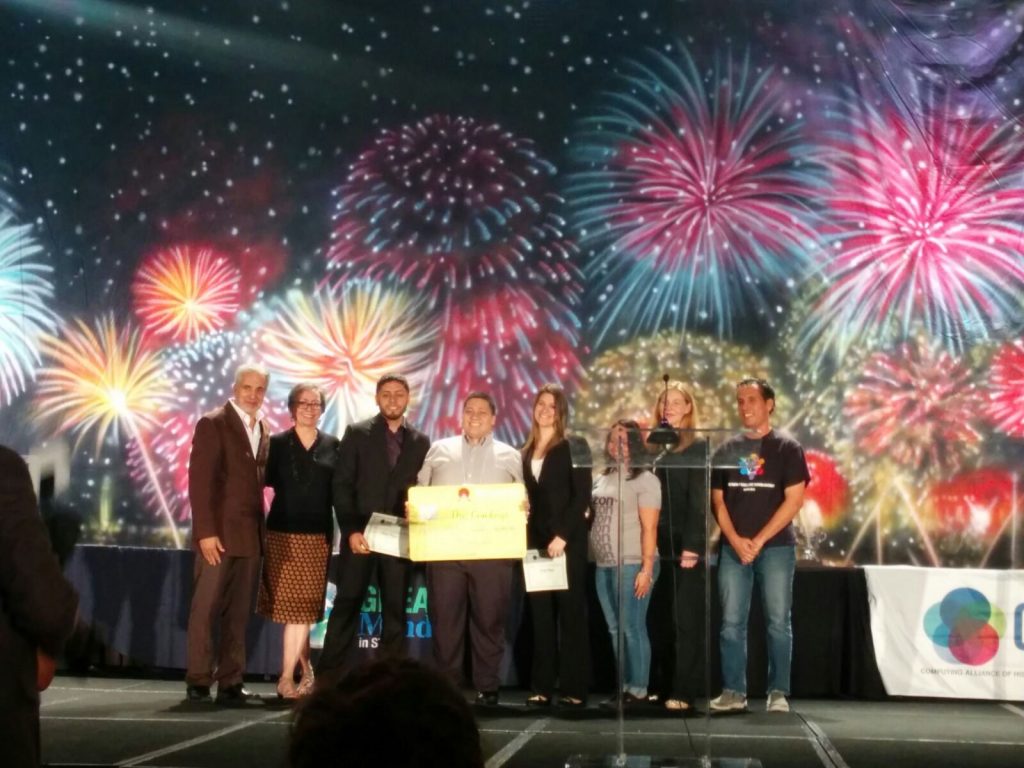 Figure 4: Israel, Tahiri, and Alexander, first place in CAHSI cybersecurity hackathon, beginner's level.
Shariemar Lopez and Esther Rios were awarded Henaac scholars by EMC² Corporation. Larissa del Rosario was Booz Allen Hamilton Henaac scholar and Katya Borgos was selected Henaac scholar by Lockheed Martin. Shariemar is a Computer Science (Math) student while Esther and Katya are Computer Engineering Student while Larissa is studying Electrical Engineering.
Figure 5: Picture at the left, from left to right: Larissa del Rosario, Shariemar López, and Esther Rios, all HENAAC Scholars. Esther Rios obtained second place in the undergraduate poster presentation.  Picture right: Katya Borgos, HENAAC Scholar
Tahiri, Israel, Diva, Katya and Esther are all CAHSI students, participating in the ARG and Femprof programs.
At the HENAAC College BowlTM the winners from UPRM were:
Anthony Velez – Northrop Grumman team
Jose Guzmán, Gabriel Fontanez, Jose Pérez and Josian Vélez – Raytheon team
In addition, the professionals who are UPRM alumni that were honored at HENAAC this year were:
Arturo J. Hernández Maldonado – Professional Achievement Award, Chemical Engineering UPRM
Alba Colón – Pioneer Award, NASCAR Sprint Cup General Motors
Fernando Pellerano – Professional Achievement Award, NASA
Gerardo Velazquez – Civil Engineering Award, U.S. Army Corps of Engineers
Azlin Biaggi –Labiosa Most Promising Ph D., NASA Glenn Research Center
Jose Borges – Luminary Honorees – Northrop Grumman
Guillermo A. Gonzalez – Luminary Honorees – NASA Langley Research Center
Sheyla Matos – STEM Hero Awards – NAVSEA U.S. Navy
Hector Santiago – STEM Hero Award – U.S. Army Corps of Engineers
"Antes, ahora y siempre… COLEGIO!!!"
---
If you wish to suggest the publication of a News on our website, use this link. If you have questions about completing the form, see the tutorial.